Your Guide To Car Financing: How It Works And Who�€™s Eligible To Apply
Topic: Finance
Car financing can be defined in simple terms – buy a car today, and pay for it a month later for the next 5 – 6 years. Because not everyone has the money to purchase a brand new car and pay it in case, auto financing has started to become more popular. This option both has positive and negative effects, and these will be discussed further.
Be Prepared
Before we discuss how car financing works, you have to be prepared and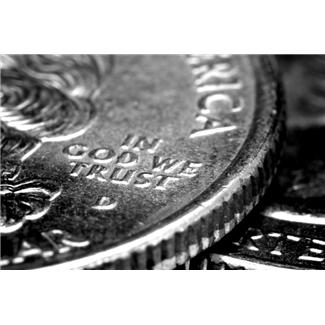 understand the risks involved when going for this type of loan from approved loan lenders. Ideally, you have to be prepared. This decision alone will affect your finances for the next 5 – 6 years of your life. You have to make sure that you have a stable source of income to compensate for the monthly amount you need to pay for the car.
Some people make the common mistake of applying for a car loan, only to find out that they can't manage the expenses after 1 -2 years. The result? They end up losing their cars, and money worth of 1 – 2 years of car loan repayments.
For tips on funding a car purchase, please check out the following link - https://www.moneyadviceservice.org.uk/en/articles/whats-the-best-way-to-finance-buying-a-car
Credit Report Check
Before you become eligible for car financing, your credit score needs to be checked. Initially, you'll be asked to fill up an application. The result of your application, whether it's denied or approved, generally depends on your credit score. If you get approved, the dealership will approve of your auto loan request and provide you numerous options.
You'll be given options to pay for the car within 30 – 60 months. The shorter period there is, the smaller the interest fee would be. If you have a little bit of extra money, it's recommended that you go for the financing solution offering a shorter time frame.
To see some of the aspects of life which can be affected by a poor credit rating, please check out the valuable sources of interest below.
Additional Requirements
Auto financing requirements may depend from one dealership to another. Some dealerships are not so strict on the requirements given that you've passed the credit check, while some others require every single bit of document to prove that you're capable of paying. It's best that you check with your dealership or broker, if any, to find out what these requirements are so you can prepare in advance.
Fees
As mentioned above, fees and interest rates may depend on the dealership as well as the number of years that you have to pay for the vehicle. To find out which dealership offers the best rates, you can scout and start comparing before finally making your decision. It's okay to send numerous applications and just choose one which works well for your pocket.
Getting approved for a car financing might be great news – but it doesn't necessarily mean that you have to go for that option immediately. Take your time and find out which companies offer the best rates for you. It may take a bit of time, but this will benefit you in the long run.